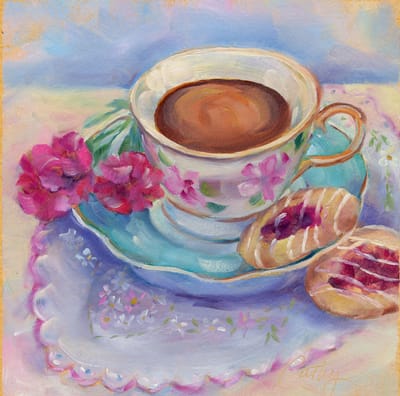 My curiosity as an artist encompasses all mediums, but I especially love to paint in oils and watercolors. As a country girl and a lover of flowers and all things nature, they are a prominent theme in my artwork. I choose to paint the beauty and the joy that surround me and seek to capture the extraordinary color found in ordinary days.
If you enjoy my art and would like to own a print, please check out my portfolio below. Prints are easy to order and available in many sizes and options. Frames, mattes and wrapped canvas panels are available, as well. You can click on your choice of image in my portfolio and follow the link or click directly on
Image Kind
to be taken to my portfolio there.
Thank you for stopping by. It's my pleasure to share with you the vignettes that inspire me here in rural Iowa and beyond.
Cathy Michels